If you're having problems with your clutch, the Midland Autocare garage in Walsall has everything you need. Our experienced team of mechanics and technicians can handle any clutch issue, so please come to us if you're having any of the following issues:
• High Revs on Hills/Inclines
• Difficulty Engaging Gears
• Excessive Slipping
• Unusual Noises
• Spongy Clutch Pedal
• Pedal Too High
• Pedal Dropping
• Juddering (Vibrations)
• Loss of Smooth Control
• Dual Mask Flywheel Failure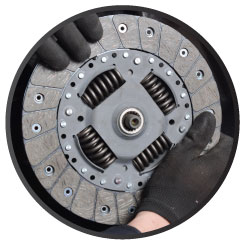 For professional results, we use genuine parts or OEM quality replacement parts from trusted providers such as LUCAS, BREMBO, MINTEX, and DELPHI etc.
We are so proud of our work that we provide a guarantee for every restoration or inspection we do at our workshop. We pride ourselves in offering a transparent pricing policy, meaning that the price we quote is the price that you pay.
Call us on 01922 409070 or use our online booking form to get a quote, arrange a visit or request our services today!